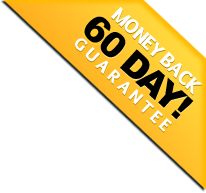 At Innerplanet Web Hosting, support, service and customer satisfaction are absolute top priority. We offer personal one on one attention to our customers that other web hosts simply do not, or cannot provide. You won't find a more attentive, friendly web host anywhere ..period.
Founded in December 1998, Innerplanet started off as a small web hosting company and has enjoyed continual growth every since. Today Innerplanet has grown to include multi-level support, sales, monitoring and billing teams hosting websites and helping people realize their goals on virtually every continent!

Innerplanet is based in the beautiful city of Vancouver, Washington USA, south of Seattle Washington. Directly across the river from Portland, Oregon. Many tech companies call this portion of the country home. Just a few miles to the north is Microsoft. Google, and Facebook are just to the the east with their new data centers and Intel a few minutes to the south, to name a few.



Support is very serious business at Innerplanet. From our front line support technicians to our server admins, Innerplanet is constantly working on improving the quality of service, efficiency, and response times to ensure that you receive the absolute best customer service there is.
We never close.
Open 24 hours a day 365 days a year, you will always have someone to help you with any question or issue that may come up. Contacting us is easy too! This includes toll free phone support, live chat and our three level ticket based helpdesk. If you perfer Twitter, we are there too!
Have you ever noticed how many hosts display that they are available 24/7 and when you actually try to chat or submit a ticket late at night and they don't get an answer back until the next day? Not so at Innerplanet, we really are here all night long with multiple people on hand to help you within minutes.

All support teams are North American based.
Innerplanet's friendly award winning support teams are carefully selected for their technical knowledge, problem-solving skills, English communication, and ability to help people. Our employees are the best, brightest and some of the most experienced in the industry!
Read about our skilled support people by clicking on the awards below.



You can shop at Innerplanet with confidence. We have partnered with Authorize.Net a leading payment gateway since 1996, to accept credit cards payments safely and securely for our customers. The Authorize.Net Payment Gateway manages the complex routing of sensitive customer information through credit card processing networks. See an online payments diagram to see how it works.

Innerplanet adheres to strict industry standards for payment processing, including:
• 128-bit Secure Sockets Layer (SSL) technology for secure Internet Protocol (IP) transactions.
• Industry leading encryption hardware and software methods and security protocols to protect customer information.
• Compliance with the Payment Card Industry Data Security (PCI Compliance)




Response Times
Our response times are second to none. Not convinced? Contact us and see how fast we respond! You can count on us being here when you need us the most.
When clients need help or an answer to a question, they need and expect it now, not tomorrow. Innerplanet takes pride in making sure all issues are dealt with in record time.
How do we do it? Simple; we actually have "teams" of support people on hand ranging from level one through level three. Not just one person claiming to be all three support departments at one time.

Our Track Record
We have been providing web services to satisfied customers for over ten years. Innerplanet's number one referral source? Our existing clients!
Innerplanet's many clients are still with us from our first year in business! Read what our clients are saying.....




Real 24/7 Support
At Innerplanet, there will always be a real person to talk to 24 hours a day, seven days a week. Our friendly support teams will always be there to help you through any issue large or small.
From our Level 1 technicians to our system administrators, our teams all speak English as their first language.
We offer a state of the art customized ticket/help desk to help with you with any issues or questions that may come up. Live Chat is here to answer quick questions and a toll free phone support line, all 24 hours a day.


Maximum Reliability and Redundancy
All servers are Intel Xeon Quad Core L5630 or better. Innerplanet uses a custom BlueArc 3200 series SAN to provide data storage to our entire HA cluster. It uses a super redundant, extreme high performance (200,000 IOPS) fibre channel array. Data loss or downtime due to hardware failure or network problems is a thing of the past in this setup. Your data is spread out across several disk arrays for the utmost in reliability and redundancy.

Backups are made several times a day for disaster recovery. In addition to this a separate backup is done each weekend to a different remote disc array for even more redundancy.
*We urge all clients to do regular local backups on their own in addition and not rely on only once source for backups.



Redundant fiber connections
UPS: 16 - 1,300kW rotary powered systems
Fire Suppression: Laser-based Very Early Smoke Detection (VESDA)
Data Pathways: 2 diverse fiber vaults for redundant carrier points of entry
Multiple levels of technical staff on premises