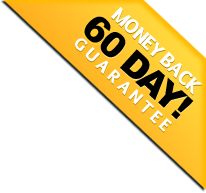 The Data Center.
Innerplanet's servers are located at the brand new DuPont Fabros
Technology DF-CH1 data center, based just outside of Chicago
in Elk Grove Village, IL.

Located in the western suburbs of Chicago, CH1 is one of the America's most sophisticated and efficient data centers. The highly advanced and secure facilities power, cool, and protect the computer servers of numerous enterprise and technology companies. In conjunction with our operational expertise, we deliver uninterrupted service and ultimate reliability to our customers' mission critical business applications.


Our Servers

Extreme reliability and redundancy
All servers are Xeon Quad Core L5630 or better. Innerplanet uses a custom BlueArc 3200 series SAN to provide storage to our entire HA cluster. It uses a super redundant, extreme high performance (200,000 IOPS) fibre channel array. Data loss or downtime due to hardware failure or network problems is a thing of the past with this setup. Your data is spread out across several disk arrays for the utmost in reliability and redundancy.

Data Backups
For disaster recovery purposes, the BlueArc system keeps snapshots made every few hours, generally intended for very remote catastrophic outage scenarios, where we need to roll an entire server back to a few hours earlier. We also backup individual accounts every weekend for single account restores if the client requires or requests it. More info on the BlueArc System can
be found here .

The Network
The data center's Global IP Network provides your company with the reliability and performance needed to keep your infrastructure connected.
ServerCentral operates redundant network nodes in all Infrastructure Colocation facilities.

With multiple 10 gigabit connections to
both carriers and the ServerCentral backbone, every facility can provide the rock solid reliability and redundancy our customers require. Using the best technologies from Juniper Networks and Cisco Systems, our network is designed without compromise for optimal performance and availability.
Monitoring
The network monitoring center, in addition to checking the health of your server around the clock, is staffed with experts trained to respond in the event of trouble.
The monitoring center uses automated queries designed to monitor the health of critical elements of the servers, as well as the watchful eyes of our monitoring team and the NOC engineers to detect issues. Should the server that your website is housed on respond poorly to the continuous monitoring, engineers are immediately on-hand to troubleshoot both hardware and software, and are able to fix problems or replace components as necessary on site.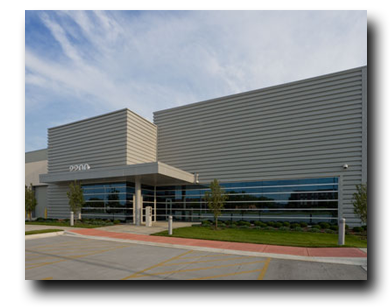 Facility Highlights
Primary Voltage: 34.5kV
UPS: 16 - 1,300kW rotary powered systems
Standby Power: 16 - 2,250kW diesel
generator systems
Fuel Capacity: 100,000 gallons of diesel
Cooling System: 8 - 1,150 ton
centrifugal chillers
Thermal Energy Storage: 500,000
gallons of chilled water
Fire Suppression: Laser-based Very Early Smoke Detection (VESDA)
Data Pathways: 2 diverse fiber vaults for redundant carrier points of entry
Multiple levels of technical staff on premises

Security
Building and Perimeter Bullet-resistant protection at security check-in and
level III walls and doors
Security Staff 24/7/365 staffing
with at least 2 officers
Access Control Dual-factor authentication system (keycard + biometrics)
Alarm System Active and passive
monitoring systems in place
CCTV Camera surveillance archived
onsite and offsite