How do I renew my domain name?
Posted by Innerplanet Sales on 04 June 2008 12:21 PM
If you have registered your domain name with us your domain name will automatically be renewed. However if youwould like to renew it early or would like to add years to it, please login to the client billing area and follow the instructions below.
Click on "My Domains" at the top.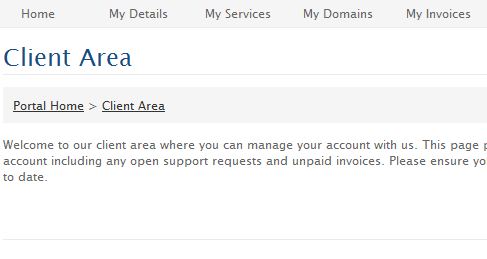 You will then see your domain(s) on the next page. Click "View Details next to the appropriate domain.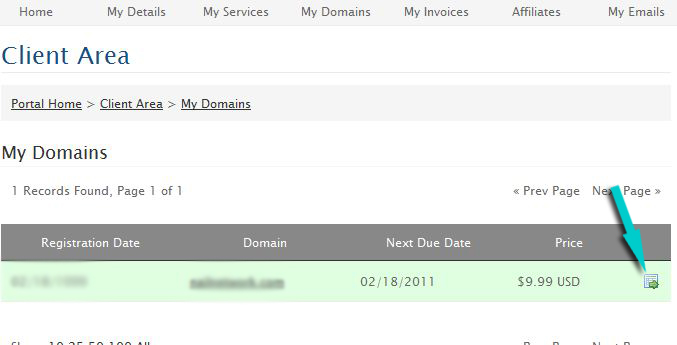 On the next page, scroll to the bottom of the page and click on "Renew Domain" and follow the directions.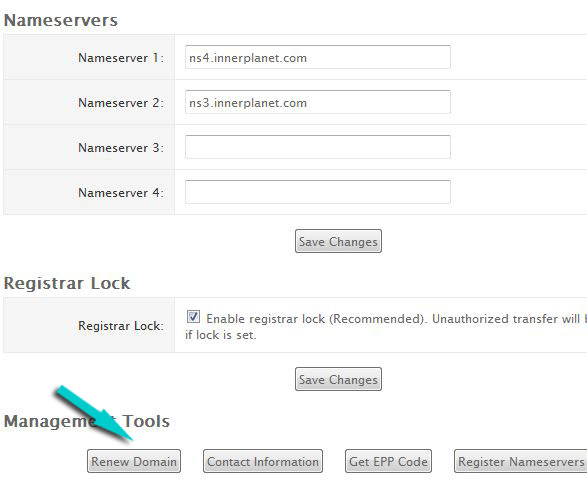 ---