Knowledgebase
How to access your daily backups
Posted by Innerplanet Management on 03 April 2015 02:16 AM
When you enter the R1Soft Backup interface, you will have access to the backup of files within your account. The backup looks like the virtual site directory as if you are using FTP to access your site.
1. Login to your cPanel and scroll down to the files section.
2. You will be redirected to the R1Soft interface and logged into the backup server automatically.
The interface displays a list of Recovery Points in which your user data is stored.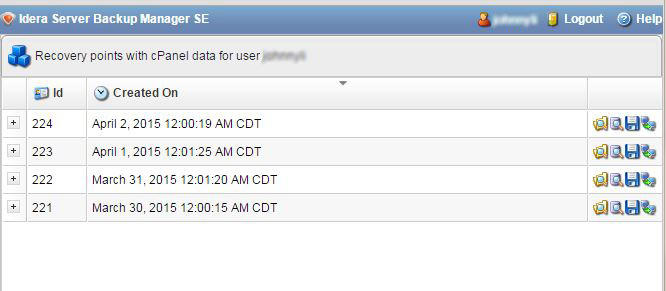 3. You can view the path to the user data directory by clicking the "+" icon of the left side.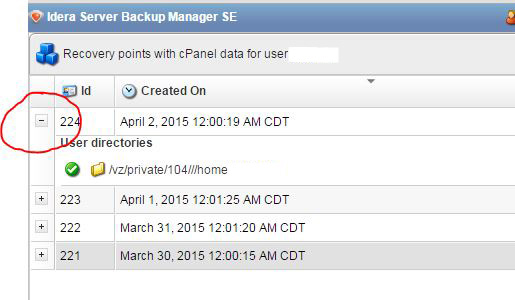 4. Click the file browse folder and browse to the file or files you want.
| | | |
| --- | --- | --- |
| | Save | This option allows you to download your data as an archive file. |
| | Send Archive to Agent | This option allows you to restore the Control Panel user data as an archive file to the Control Panel machine. |
| | Browse | This option allows you to browse the content of the Recovery Point and select the files you want to download or restore. |
---