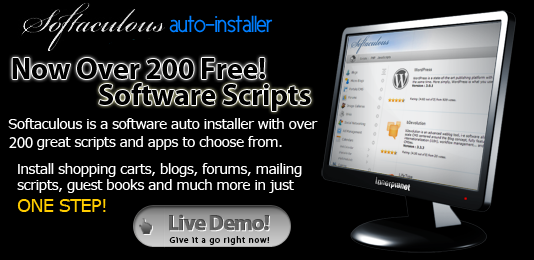 $5.99
Now $3.49
(Normally $6.99)
$7.99
$9.99
$12.99
$17.99
Disk Space
How much space you are alotted to place your data
500MB
1000MB
1500MB
2000MB
3000MB
4000MB
Bandwidth
Bandwidth is the amount of data accessed from your website by visitors. Each time your site is visited, pages are viewed, the page file size is deducted to your total.
10GB
Unlimited
Unlimited
Unlimited
Unlimited
Unlimited
Sub Domains
Subdomains are the third level domains that are used to organize your web site content. They are just like folders under your root directory. But they will have a special URL to access.
5
10
20
Unlimited
Unlimited
Unlimited
Add-On Domains
An addon domain is a fully functional domain that can be created from within your control panel. You can give them email addresses, forwarders, and more the same way you do for your main domain on the account.
-
5
10
Unlimited
Unlimited
Unlimited
Email Accounts
An addon domain is a fully functional domain that can be created from within your control panel. ou can give them email addresses, forwarders, and more the same way you do for your main domain on the account.
Unlimited
Unlimited
Unlimited
Unlimited
Unlimited
Unlimited
Parked Domains
A parked domain can simply be an inactive domain that is "Parked" on your website for later use. It can also be used to point to another domain. For example you could access your website at either domain.com or domain.net.
Unlimited
Unlimited
Unlimited
Unlimited
Unlimited
Unlimited
MySQL Databases
A database is a collection of information that is organized so that it can easily be accessed, managed, and updated. Many of the PHP scripts that we provide for free require the use of a database.
2
Unlimited
Unlimited
Unlimited
Unlimited
Unlimited
FTP Accounts
An FTP account is used to upload and manage files on your web site
2
3
Unlimited
Unlimited
Unlimited
Unlimited
Real 24 Hour Help Desk Support-Level 1/2/3
Simply the best support on the planet! Three levels plus on site server admins






24 Hour Live Chat Support
Have a quick question? Chat live with our first line support. Our live chat is available 24 hours a day.






24 Hour Phone Support
No waiting in line on the phone for long periods. Our phones are staffed by highly trained English speaking personnel 24 hours a day as well.






All North American Support
All support staff speaks English as their first language and are all based in North America






Extensive Video Tutorials
Large video tutorial section to help you with various website administration tasks






Massive Knowledgebase
Browse or search our large library of information






No Contracts/No Hidden Fees






Free Setup






Price Freeze Guarantee
Your web hosting price will never go up for the lifetime of your account!






Softaculous Auto-Installer
Softaculous Auto-Installer located in your cPanel will let you demo and choose from over 200 scripts such as blogs, shopping carts, photo galleries and much more. This amazing feature installs all scripts in just ONE STEP.






Web Based File Manager
The File Manager is cPanel's built-in web application for managing and manipulating your website's files from your personal computer. Most users will feel comfortable using this file management tool.






Backup/Restore Wizard
The Backup Wizard is a user-friendly interface for creating a backup of your entire site, a partial backup, or allowing a site restoration from the last backup saved.






60 Day Money Back Guarantee






IP Address Deny Manager
Configure and block certain IP addresses from visiting your site






Hot Link Protection
Prevent other people from linking (and stealing bandwidth) to your images






Custom Error Pages
Error pages inform visitors whenever there is a problem accessing your site. Each problem has its own code (such as 404, 500, etc.) and corresponding error page automatically provided by the web server. However, cPanel allows you to define custom error pages of your own for any HTTP error code.






Password Protect Directories






Index Manager
When accessing a directory (rather than a page) on your site, a visitor will typically see the index page for that directory. If no index page exists, the browser will display a list (or index) of the files in that directory. Using the Index Manager, it is possible to define how a specific directory index will appear to those who access it.






Online Virus Scanner






Extensive Website Statistics
Multiple web stat programs show you such things as number of visits, length of visits, where your traffic is coming from, what kind of browser people are using and which pages are being visited plus much much more






WordPress Hosting
WordPress is one of the most popular web blogging and web building software used by millions of people worldwide. Install with one click of your mouse!






Joomla! Hosting
Perfect for Joomla hosting. Install with just one click.






WWW and non-WWW access
Access your site either by www.yourdomain.com or just yourdomain.com. Every account comes setup like this.






Free Shared SSL Certificate
Included with every account, our shared SSL can be accessed by configuring your web pages to work with this address: https://servername.com/~username/. An SSL certificate has been installed on each server so you won't receive the normal security warning. However shared SSL is not recommended for use with sensitive data such as credit card data.






Dedicated IP /$5.00 Setup
N/A
N/A
$2.95/mo
$2.95/mo
$2.95/mo
$2.95/mo
POP3/IMAP/SMTP






Unlimited Email Accounts
Create and manage an unlimited number of email accounts based on your domain. For example: sales@yourdomain.com or you@yourdomain.com. Send and receive email easily through both the webmail interface and email clients like Outlook, Outlook Express, Thunderbird, Mac Mail, etc.






Catch-All Email Account
The email address to which cPanel routes any email message sent to email accounts which do not exist at your domain. Also called a Default Address.






Webmail (3 choices)
Webmail programs which allows you to access your email through a web browser. The main advantage to webmail is the ability to access your email account from any computer connected to the Internet without having to install or configure a specific mail program.






Mailing Lists






Email Forwarders
Forwarders allow you to redirect incoming mail to different addresses. This lets you check multiple accounts from a single address.






Email Authentication
To combat spam, or unwanted email, cPanel's email authentication features attempt to provide information so that recipients know the nature of incoming messages. This enables you to discard unnecessary messages.






Spam Assassin
SpamAssassin is an email utility that filters spam by examining incoming email and testing for spam characteristics. It uses a set of rules to screen incoming email, this results in an overall score. If an incoming message reaches a predefined score, the message is discarded. Fully configurable.






PHP Selector-
5 PHP versions available






Cron Jobs
Cron jobs are scheduled tasks that take place at predefined times or intervals on the server. Often, a cron job is a series of simple tasks executed from a script file. cPanel offers this screen as a tool for setting up cron jobs.






Ruby on Rails
Ruby is an open-source web-programming language. Ruby resides on the web server and operates similarly to other programming languages, such as PHP, ASP and Perl.






Zend Optimizer
Zend Optimizer enables PHP to load and execute files encoded by using Zend Guard.






Ion Cube
IonCube loader is the PHP extension that decodes encrypted PHP files.






Perl/CGI-Bin/SSI






RV Site Builder Pro
Over 950 professionally designed site templates to choose from. Have your website up in minutes! http://innerplanet.com/






SiteZen Web Builder
Easy to use web builder.






Trendy Flash Based
Web Builder






1100+ Static and Flash Website Templates






Softaculous -automatically
Install over 300 software scripts
Softaculous auto-installer. One click installs of over than 200 Blogs, galleries, shopping carts, guest books, fourms, portals, CMS and much more.






cPanel 11 Plus
Included online control panel used to administer everything on your website from email addresses to databases






Monthly/Weekly Client Courtesy Backups






Multiple Lanuguage control panel and billing system
cPanel and our billing system is available in multiple languages






24 hour Real Human Monitoring
Our servers are watched by human eyes along with the monitoring software 24/7






Dreamweaver Compatibility






**Each script requires the use of one database